Soon, i will create a show on Newgrounds called "The Shape Siblings", it's about 3 shape brothers who go on many hijinks around Shapetown (That is where they live.). It won't be full episodes, just shorts instead. I don't have a release date, but it's in the works. I am also not the best animator in the world and i am just 1 person so it most likely will be low quality and i will use text 2 speech voices.
---
I will tell you about the main cast for the show, these do not include minor characters. (The green Rhombus in my banner is named "Ryan Rhombus")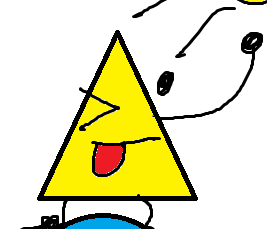 Terry Triangle is the show-all of the group, he usually prefers to be the best and the first. and he is the oldest (22 years old.)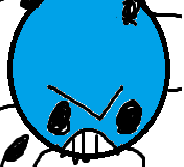 Cooper Circle is the middle brother (Age 20). He can be a bit hot-headed at times, He was voted "Most likely to destroy the school" when he was in middle school. It's commonplace to see him watching documentaries about plants.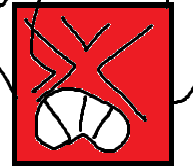 Scott Square is the youngest of them all (Age 19). He is addicted to this card game called "Prism Clash" (Very not real and very fictional card game.). He is also a Tech Expert, and his profession is to repair computers.
---
The show will be made using Pencil2D and a Wacom Intuos Tablet.